Soul Food: Nourishing Essays on Contemplative Living and Leadership (Sept. 2023)
Commemorating the 50th anniversary of the Shalem Institute, this collection of experiential and academic essays offers modern contemplative reflections from new and renowned voices in spiritual leadership.
"An illuminating addition to any spiritual library, Soul Food is a testament to the institute's rich history and commitment to transformative spiritual growth."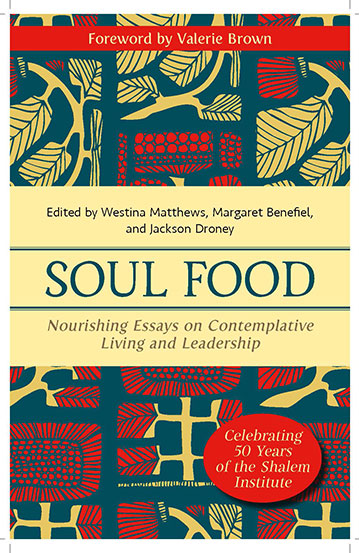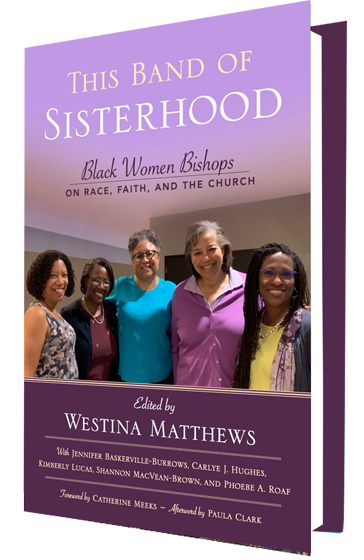 This Band of Sisterhood: Black Women Bishops on Race, Faith, and the Church (July 2021)
In a series of in-depth conversations that occurred throughout the tumultuous year of 2020, the first five Black women diocesan bishops offer honest, vulnerable wisdom to this time in American life. Jennifer Baskerville-Burrows, Carlye J. Hughes, Kimberly Lucas, Shannon MacVean-Brown, and Phoebe A. Roaf provide a compass for how to journey along these new paths.
"There are so many nuggets of wisdom to be found in the conversations between these remarkable Black women bishops. . . . The reflections, experiences, and profound humanity that my sisters share in these pages are indeed priceless."
Dancing from the Inside Out: Grace-filled Reflections on Growing Older
This collection of essays about ordinary events invites the reader to reflect on how God can be found throughout life. Matthews offers a personal and authentic voice that resonates with a wide audience—particularly women—in an easily accessible and understandable manner.
"I gleaned many gifts from this book, not just inspiring advice about aging wisely but the pure pleasure of a story well told."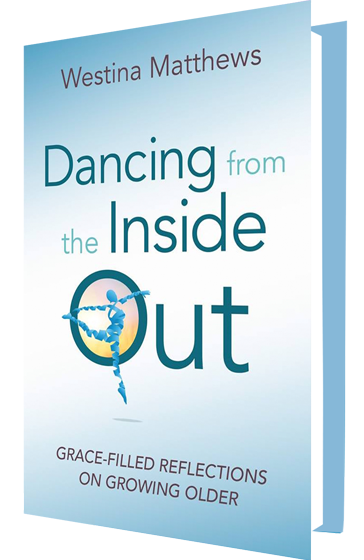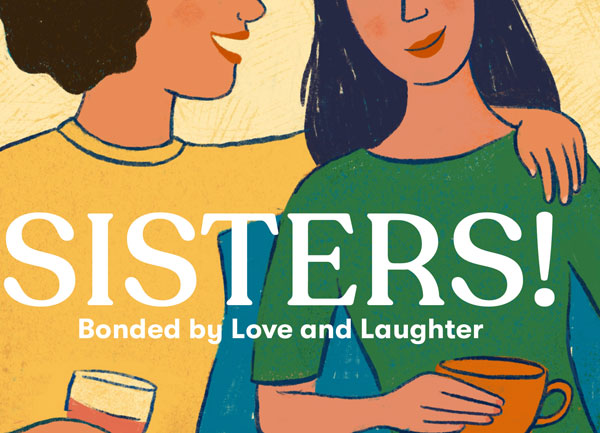 Sisters! Bonded by Love and Laughter
Edited by Marcia Stewart and Teri Rizvi
Features 21 hilarious (and true) stories from New York Times bestselling authors and Saturday Night Live legends to comedians, podcasters and other creatives.
"If you have a sister or know a sister, you will love this very funny, totally charming, and deeply heartwarming book."
I'm Speaking Now: Black Women Share Their Trust in 101 Stories of Love, Courage and Hope.
Amy Newmark and Breena Clarke, Editors (June 2021)
All too often, our voices have been silenced, but WE are speaking now. May Westina's essay "Holding My Prayer Breath" included in this edited book from Chicken Soup for the Soul inspire you to share your own truth of love, courage and hope.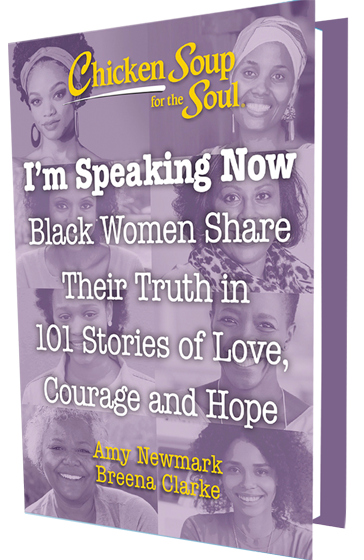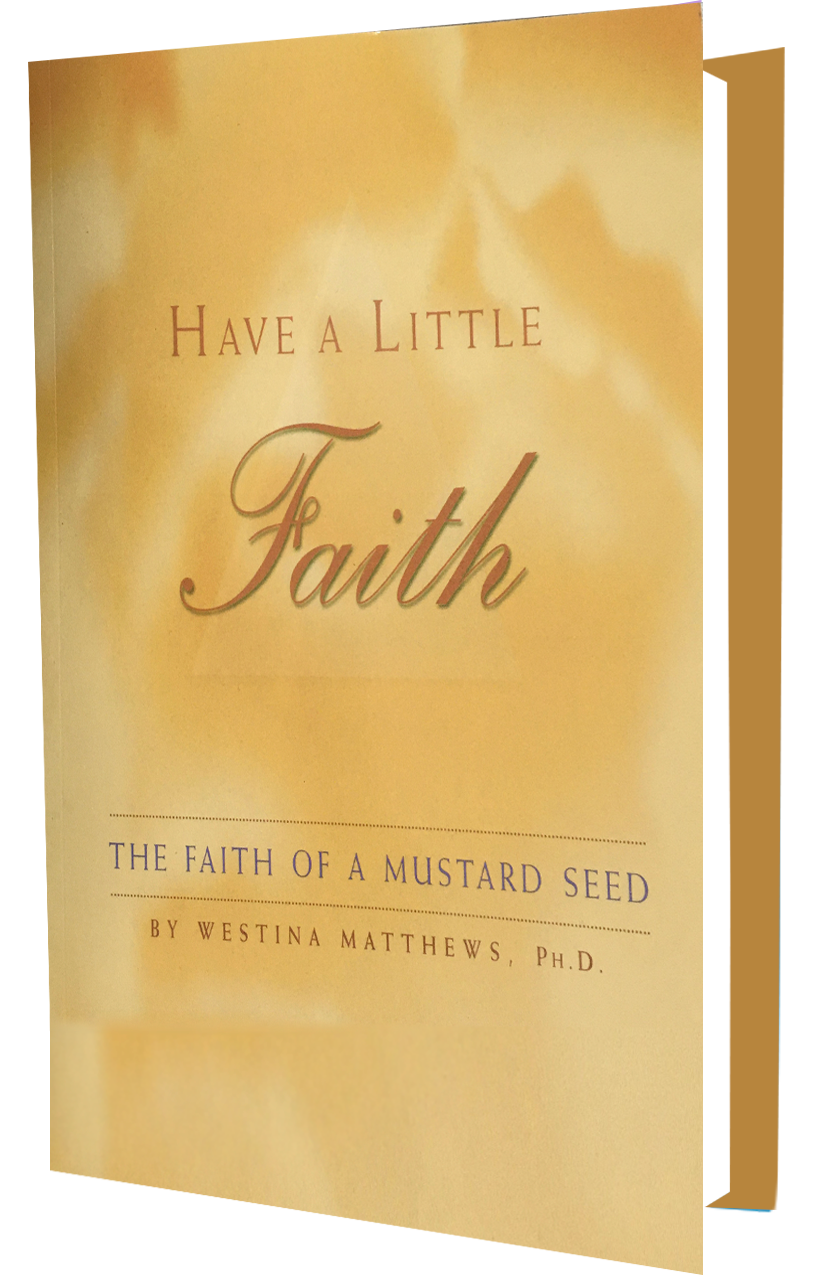 Have A Little Faith Book Series
A tiny mustard seed motivates Westina who has found a way to connect with others through a series of poignant, spiritual books. Since 2000, she has traveled around the country sharing her inspirational message of hope at churches, conference and college campuses; and is the author of three books Have A Little Faith…the Faith of a Mustard Seed(2003), Have A Little Faith…for Women Fully Grown (2004), and Have A Little Faith…in the Midst of Relationships (2005). Each book includes prayers, meditations, places to journal and a packet of mustard seeds with the verse from Matthew 17:20. Not available in bookstores or on Amazon, over 10,000 books have been sold to date.
To learn more and to order these books, contact Westina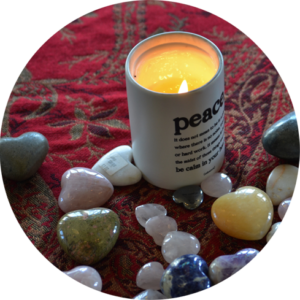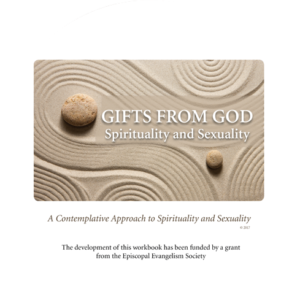 Workbook and Resource Guide
A Contemplative Approach to Spirituality and Sexuality
Westina Matthews and the Rev. Dr. Tommie Watkins, Jr. have developed Gifts from God: Spirituality and Sexuality (2018), a program that uses contemplative practices to explore issues of human sexuality. The workbook and resource guide are available for free download from the Episcopal Evangelism Society.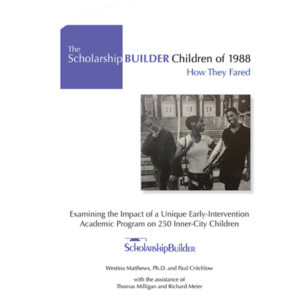 Research
ScholarshipBuilder
Matthews, W. and Critchlow, P. The ScholarshipBuilder Children of 1988: How They Fared.(November 2020)
In 1988, when Westina was Secretary of the Merrill Lynch Foundation, Merrill Lynch – in partnership with the National Urban League — made a promise to 250 randomly selected predominantly Black inner-city first graders (the Class of 2000) in 10 cities across the United States (Atlanta, Boston, Chicago, Detroit, Houston, Los Angeles, Miami, New York, Philadelphia, and Washington DC). These first-graders were promised that if they graduated from high school and enrolled in college, the company would pay the entire cost of their higher education or technical training. For those who finished high school and chose instead to enter full-time employment or the military, a one-time stipend would be provided. This report summarizes the outcomes of that investment thirty-two years later.
To learn more, read the study.